A web portal or a large-scale website has a massive amount of content of which-only translation can prove to be expensive, slow and tedious. If your visitors hail from multiple countries and speak different languages, you would need to display your content in the correct language to continue to be relevant and appealing to them.
With web portal localisation, it is more than just hitting the language selector. Adapting your content to the needs of foreign markets is vital if you want to amplify your reach. Combined with marketing tactics such as Search Engine Optimisation (SEO) and Content Generation, you will be able to maximise the potential of your website, reach new audiences, and publish your content more effectively to overseas markets.
With customised API for WordPress and Drupal, AISA allows your website stays connected for hassle-free localisation like never before.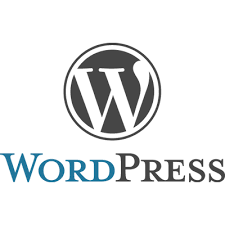 Maximise Visibility
Foreign keyword optimisation and regular content generation are excellent ways for your web portal to rank high in the search engines of your target markets and acquire more unique visitors.
Achieve Leading Market Position
If your competitors don't have multilingual web portals with strong content and sound SEO, translating yours will differentiate your brand, publish to a wider audience, and stay ahead of the competition.
Build Credibility & Engagement
Localisation of your web portal demonstrates that you are an international player. It increases reach, promotes engagement, and improves user experience by breaking the linguistic barriers with your international visitors.
ASEAN
6 Month Package
ASIA
6 Month Package
Languages
English to ASEAN Languages
(Indonesian, Malay, Thai, Vietnamese)
English to ASIA Languages
(Simplified Chinese, Traditional Chinese, Japanese,
Korean, Malay, Indonesian, Thai, Vietnamese)
Package Volume
20,000-Word Credit
40,000-Word Credit
Keyword Research & Development
10 Keywords / Languages
(For 2 Language)
10 Keywords / Language
(For 4 Languages)
Translation Revision
Unlimited Revision
(Within 2 weeks upon 1st delivery of translated work)
Unlimited Revision
(Within 2 weeks upon 1st delivery of translated work)
Optional Add-on
On-Site SEO Optimisation
2 Languages
(Up to 20 Pages / Language)
4 Languages
(Up to 20 Pages / Language)
Optional Add-on
Content Generation
incl. Featured Image for Blog
English + 2 Other Language
36 Blog Articles
English + 4 Other Languages
60 Blog Articles
Customised package available.
QUESTIONS ON WEB PORTAL LOCALISATION?
#striped-custom-224429404 {background-color: #08152a!important;}#striped-custom-224429404 span {color: #ffffff!important;}#striped-custom-224429404:hover {background-color: #ffffff!important;}#striped-custom-224429404 span:hover {color: #08152a!important;}
ASK US NOW