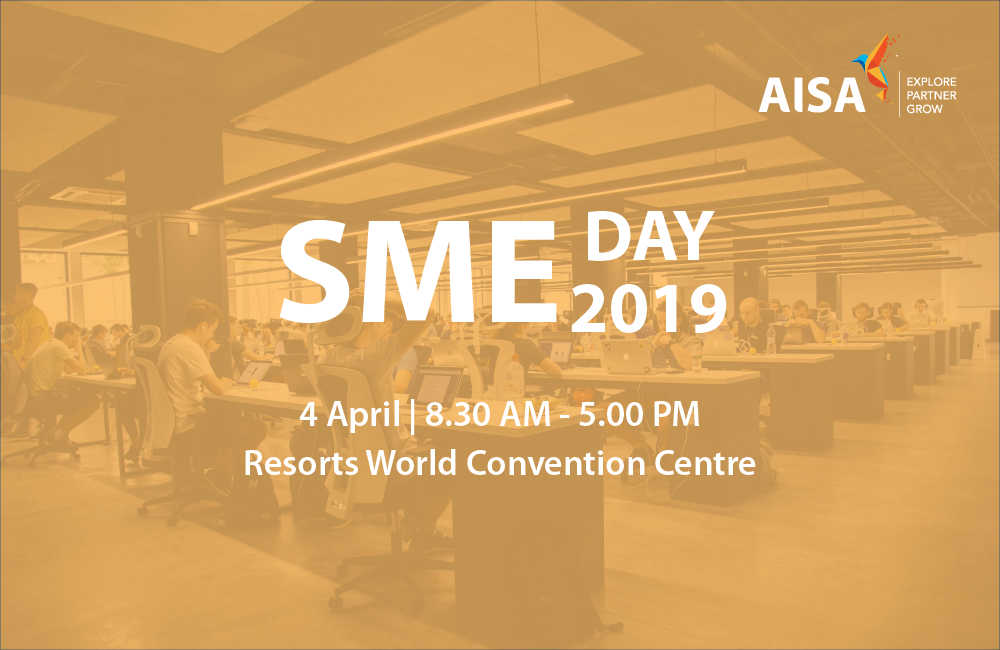 Short Description
SME Day 2019 focuses on bringing together technology & solution providers from both the public and private sectors for SMEs to develop & adopt the things that they have learnt.
By harnessing technology, SMEs can work towards achieving business growth and sustainability, as well as enhancing their productivity.
Date :

4 April 2019 | 8.30am - 5.00pm

Categories :

Technology
With an ever changing industry landscape and consumer profiles, it is essential for SMEs to rethink their current business models as well as their products and services to remain competitive and relevant to the market needs. SME Day 2019 would showcase a total of 3 main exhibition zones — Manufacturing & Engineering, Food & Health and Digital. There would also be discussion topics that includes but not limited to encouraging product development to reacting to a fast-paced management.