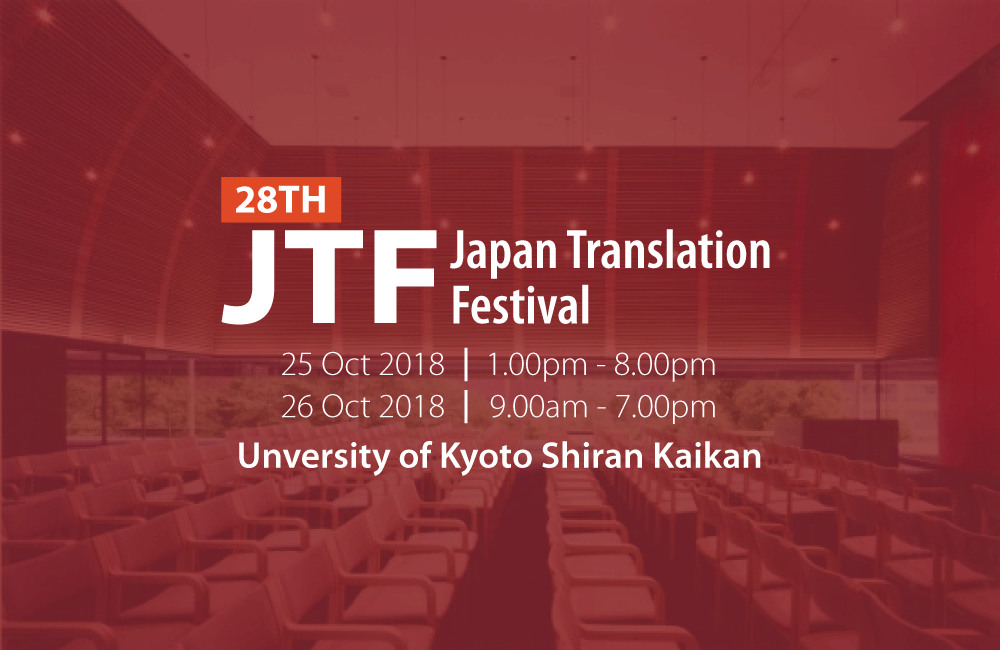 Short Description
This 28th Japan Translation Festival, we are proud to be one of the Silver Sponsors and a member of the Japan Translation Festival Federation, extending our market and services to Japan and Japanese companies in ASIA.
In partnership with the Singapore government-backed Agency for Science, Technology and Research, AISA builds a smart and seamless translation management solution (TMS) that benefits Japanese Translation Agencies and reinvents the way they translate.
Date :

25 October 2018 | 1.00pm - 8.00pm and 26 October 2018 | 9.00am - 7.00pm

Categories :

Technology
28th Japan Translation Festival 2018 will focus on issues such as Blockchain, Big Data to AV/VR. The theme of this year's JTF Translation Festival is "Translation Innovation in the Kansai that the Time Creates". Introducing the fascinating new ideas such as Sponsorship System, Meeting Registration System and many more. There will be workshops, presentations by the top speakers to develop insights through workshops, lessons, tips and presentations from the top speakers.
As early adopters of AISA TMS, Japanese Translation Agencies can look to better bridge the language and communication barriers their clients face when expanding into East Asian and Southeast Asian markets. By digitalising the project management process, optimising translation memory, and leveraging on the AI machine (NMT). AISA TMS delivers a highly collaborative cloud platform for more efficient translation management in real-time.
AISA Digital believes in quality recruitments and we are keen to reach out to talents to come onboard our Translation Management System (Smartcat). With this collaboration, AISA Digital can help linguists reach the highest level of competence through our review process, improve translation quality and productivity.
Japanese Linguists

Japanese Language Service Providers