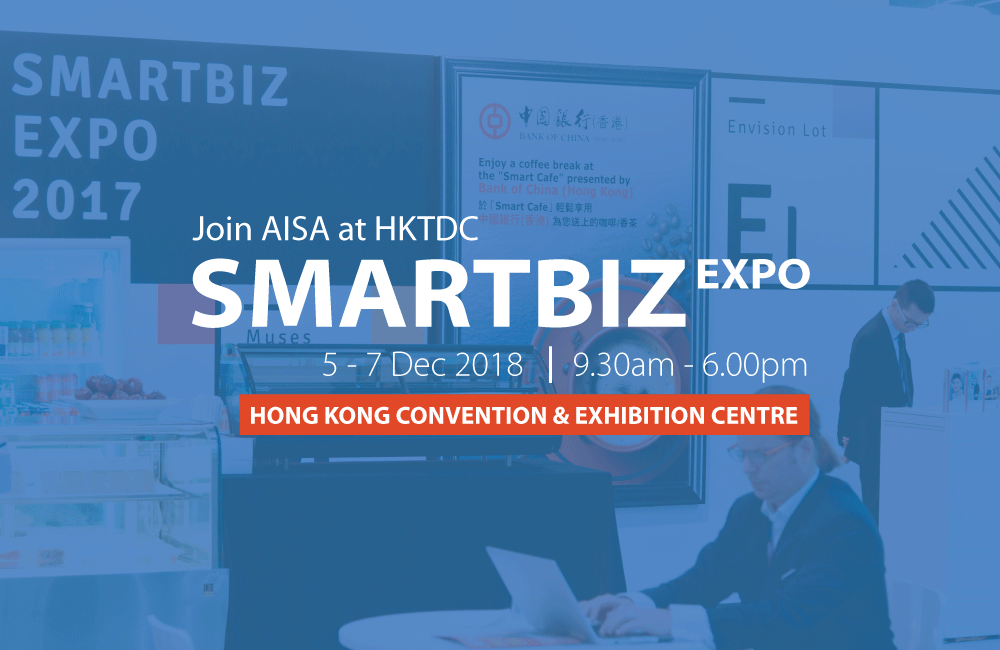 Short Description
HKTDC SmartBiz Expo showcases innovative business solutions that will help businesses to transform and tackle the changing economic landscape. 
Together with 500+ exhibitors, SmartBiz Expo aims to enhance SMEs' competitiveness, allowing SMEs to spot the latest technologies and encourage them to explore other companies brilliant ideas. The HKTDC programme feature forums and seminars, pitching sessions to cater to the needs of SMEs.
Date :

5 - 7 December 2018 | 9.30am - 6.00pm

Categories :

Technology
HKTDC provides a cross-country  industry platform exhibiting innovative business solutions and cutting-edge technologies, especially for small and medium enterprises (SMEs). The event provides a one-stop platform for businesses to explore market opportunities, hot trends in business transformation and upgrade through innovation and creativity. The fair is divided into 5 different theme zones.
Techtopia

This zone displays technologies that focus on helping companies transform their businesses. Be exposed to technologies like augmented reality, robotics and Internet of Things (IoT) applications.

Envision Lot

Showcasing the local and overseas investors their fascinating innovations from different countries like China, Taiwan, Hong Kong and more.

The Boosters

Booster zone emphasises on market competitiveness, offering the latest technologies that help enhance companies their competitive edge.

The Hatchery

A promotion platform for local and overseas start-ups to pitch their business to potential business partners.

The Pathfinder

This zone foster opportunities in investment partnerships which gathers exhibitors from countries among Belt and Road.