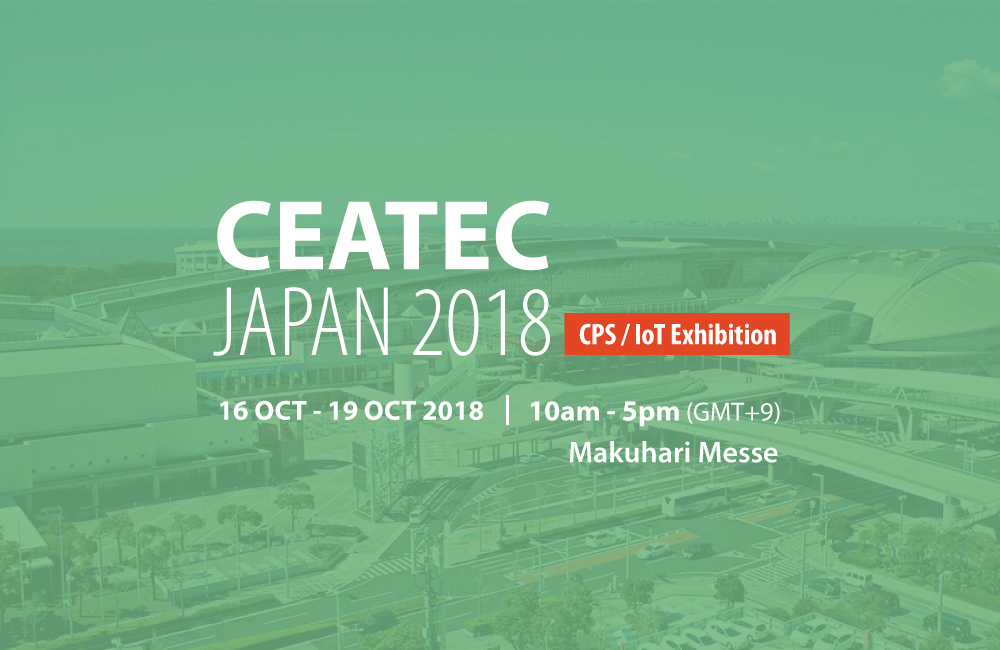 Short Description
CEATEC JAPAN 2018 brings together advanced technologies together from all over the world to share information that furthers the economic development and create solutions for social problems.
More than 600 leading corporations from a wide range of industries and fields are expected to participate in this event. The exhibition focuses on global growth for Japan and making use of CPS / IoT to create business opportunities and overcome boundaries of traditional consumer electronics trade shows.
Date :

16 - 19 October 2018 | 10.00am - 5.00pm

Categories :

Technology
CEATEC Japan is now a global showcase, becoming a brand new comprehensive exhibition that brings together leading companies from a wide range of industries to realise Society 5.0. This comprehensive exhibition will accelerate the creation of social demand to facilitate the realisation of Society 5.0, designed to further economic development and the solution of social problems. Presenting to you a global audience, a model case for creating the future.
Co-Creation

Frontrunners in a wide range of industries and over 150 thousand attendees are brought together to realise Society 5.0, presenting technologies and exchanging information.

Establish Connections

Engage with the participating companies/organisations from traditional companies to startups.

Overall Solutions

CPS / IoT as well as total solution systems & products to realise Society 5.0.