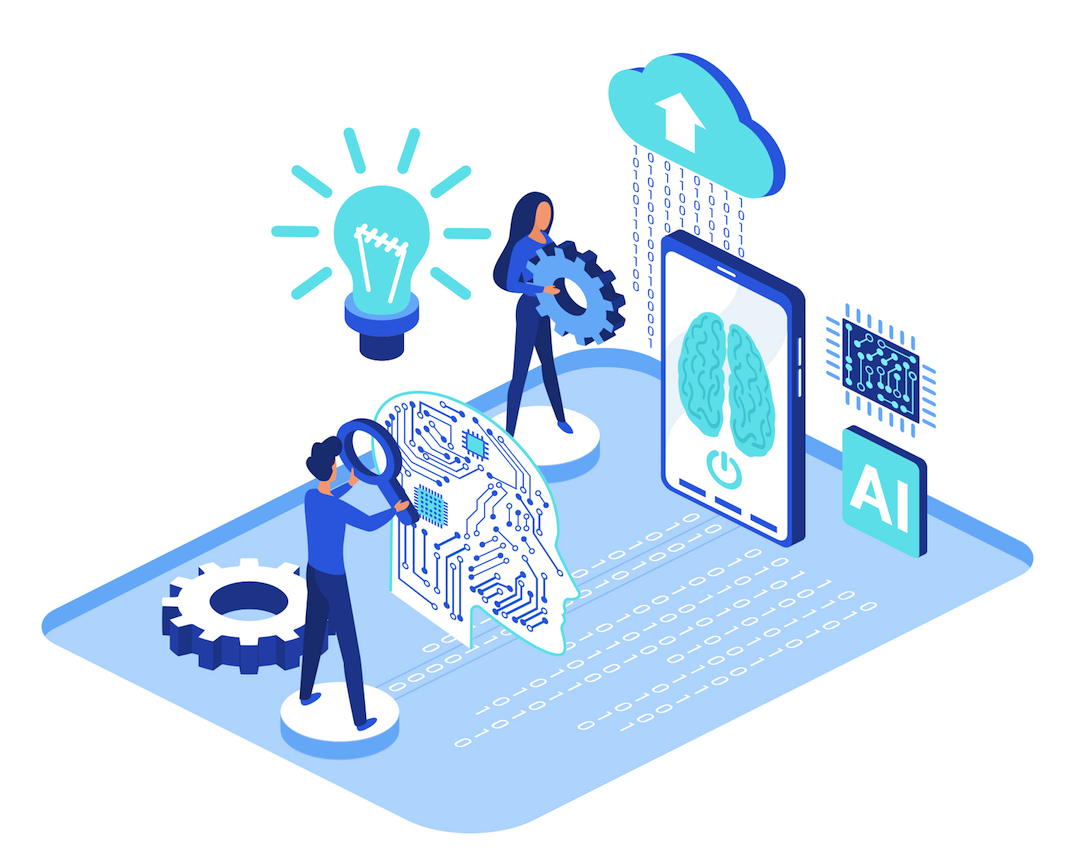 As COVID-19 brings the whole world into a halt, new technologies such as artificial intelligence play a key role in every aspect of the pandemic crisis response. Not only does it help tracking the spread and fighting with the virus, it also unwittingly accelerates the adoption of AI technology in different industries. The translation world is undoubtedly of no exception, with AI translation becoming the mainstream.
New frontier of translation technology
Neutral machine translation (NMT) in the latest approach for statistical machine translation (SMT). SMT's translation algorithm is complemented with the knowledge of a particular language's sentence order and terms. It is still sometimes denounced for its numerous errors to be business-worthy even though serving an effective translation tool. NMT does not only use a fraction of the memory required by its predecessor, it also employs both deep learning and representation learning. It is designed to imitate the neurons of a human brain, making connections, learning new information and assessing input as a whole, generating a more precise and quick translation.
Benefits for businesses
There is always a reluctance across the industry to adopt any kind of machine translation, as language service companies concern about the quality of work while translators being anxious about the decrease of work volume. Contrariwise, with its deep learning capability and sophisticated encoder and decoder system, NMT is considered more effective in handling word ordering, syntax and morphology, reducing translation error by up to 60%. To safeguard the quality of work, post editing supported by experienced linguists is always the most powerful backing in order to tackle highly creative content and low-resource languages. NMT is no longer restricted in serving certain businesses when it comes to localization. It is of a great help to all kind of companies, transforming businesses across cultural and language barriers.
Localization service demand surges as the world becomes smaller with technologies and every company strives to reach out to global customers in order to survive in the stiff competition. Time is always the key to success in this fast-paced world. And for small businesses with limited funds and resources, acquiring professional translation services can be expensive. With its instant output ability and high accuracy, it is believed that time-to-market for localized content can be reduced by 25%.
Frequent localization service user may be familiar with the word-count based pricing system for the translation industry, but occasional users may not be used to these parameters. With the design to be user-friendly and highly flexible, most of these NMT portals run on a subscription model, attaining a price that fits into all business sizes. Clients are able to pay for their required services only, from real-time translation, on-demand translation, NMT to post editing service, providing higher degree of flexibility and autonomy, comparing to traditional localization service.
With the advancement of technology and a solid supporting system, thanks to numerous people working at the back, the future of translation technology is bright. Adopting smart technology into business automation is the best option to bridge the language and cultural gap between the company and its customers.